News
A trailer for Kathryn Millard's powerful new film Shock Room, is now available on a dedicated website.
As we noted in a previous news item, the film restages multiple variants of Milgram's classic 'Obedience to Authority' studies, and uses our recent theorizing to challenge Milgram's original interpretation of his findings.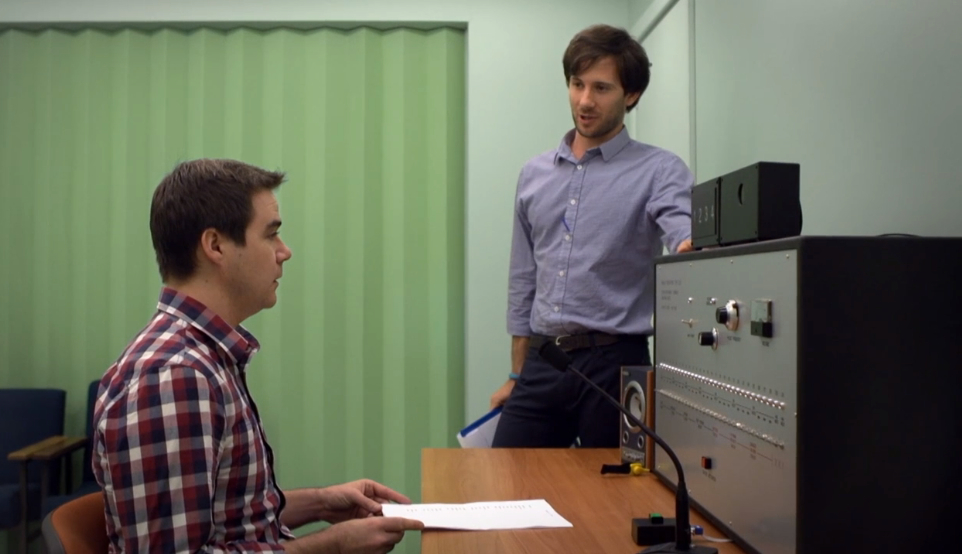 Simon London (Experimenter) and Stephen Wilkinson (Teacher) in Shock Room.
Latest News
Consensus statement about the BBC Prison Study and the Stanford Prison Experiment
Response to new revelations about the Stanford Prison Experiment
New paper in Annual Review of Law and Social Science
Review paper examines new perspectives on Milgram paradigm
Screening of Shock Room at LSE
New publication on the ethics of prison studies
View Archive
Receive latest news via RSS