News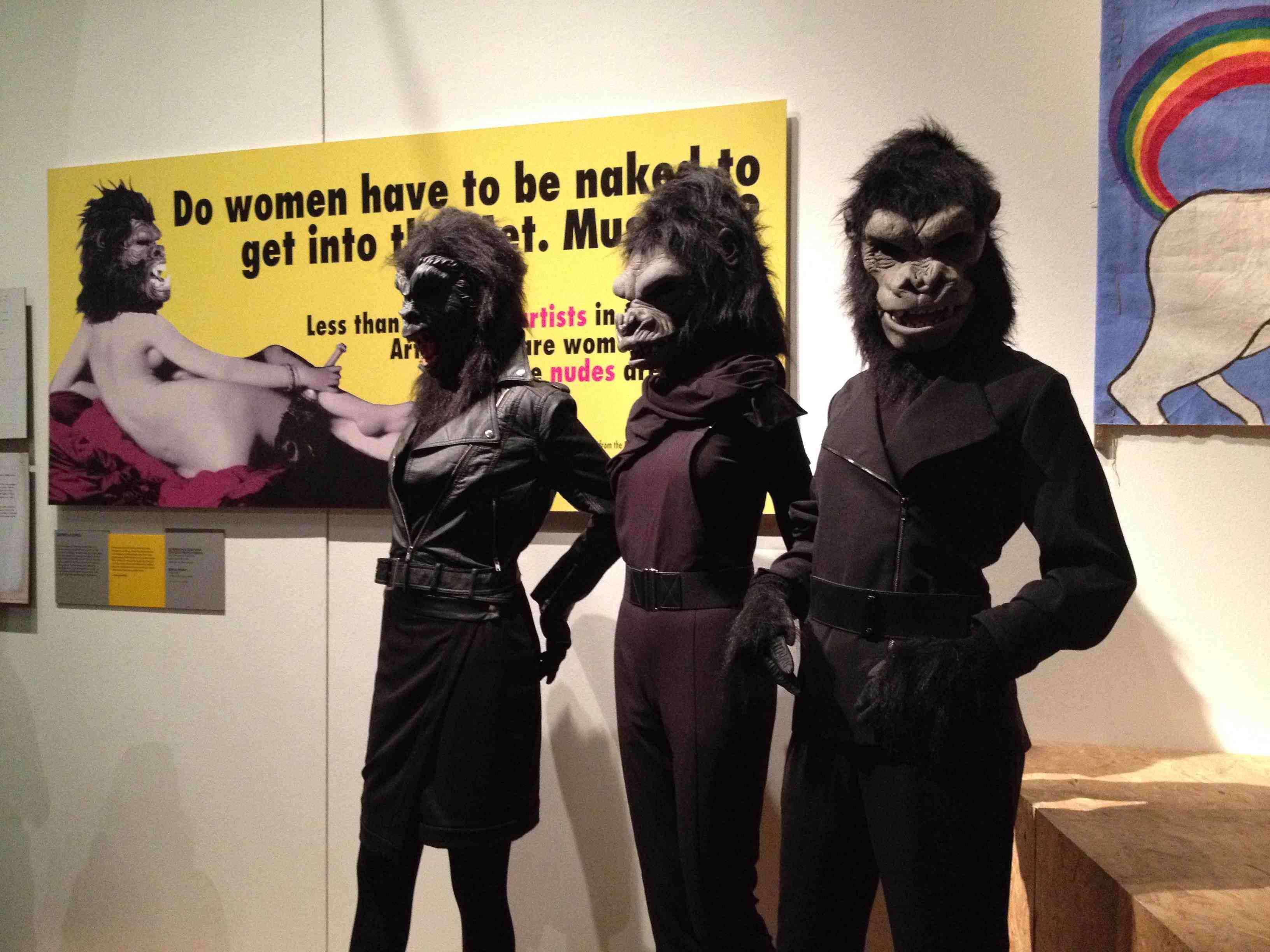 For many, the idea that one might visit the Victoria and Albert Museum to gain insight into the colourful dynamics of resistance and emancipation would seem fanciful in the extreme.
And yet, in recent years, this storehouse of the establishment has staged a number of ground-breaking exhibitions that have done just this — starting with the hugely ambitious and spectacularly successful David Bowie Is, which showcased the iconoclastic oeuvre of the 70s glam rocker cum latterday cultural prophet.
Bolder still is the current exhibition, Disobedient Objects. This furnishes a large exhibition hall with a sweeping array of resistance iconography and paraphernalia, all of which speaks to the richness of the human appetite for justice — especially in the face of the catalogue of repressive isms of the last half century.
Thus we see gorilla outfits worn to challenge sexism in gallery access for artists (mostly male) and models (mostly female), computer games designed to parody the production lines of exploitative capitalism within the computer industry, and bicycle-mounted mobile sound systems constructed to broadcast challenges to authoritarianism in Taksim Square.
Elsewhere, posters trumpet the creative and revolutionary possibilities of humble everyday objects: the plastic bottle, the bike lock, the shopping trolley.
More generally, the parsimonious curating cleverly communicates the broad range of artistic forms that have advanced revolt and rebellion from Greenham Common to Gezi Park.
There is much here to ponder, not least for psychologists — especially of the social variety. In particular, vivid evidence of a global upsurge in acts of protest in recent years challenges the limited imagination of a discipline whose classic studies are routinely invoked to support notions of a human propensity to obey, to conform, and to passively reproduce the status quo.
This exhibition reveals this as the falsehood that it is — forcing us to engage with our collective potential for change as well as our extraordinary ability to develop art and culture as weapons in the collective quest for fairness and decency.
Indeed, in this, the V&A manages to capture a powerful truth that is only now dawning on psychological science: that the human mind is a vehicle not only for reproduction but for revolution, and that in the face of perceived injustice it is ultimately mobilized not through subservience but through disobedience.
From elsewhere in the museum one imagines William Blake, William Morris and Gisèle Freund looking on approvingly. As for Victoria and Albert, well I swear the walls were dancing with their lack of amusement.
Disobedient Objects can be seen at the V&A Museum in London until February 1, 2015. Entry to the exhibition is free.
Latest News
Consensus statement about the BBC Prison Study and the Stanford Prison Experiment
Response to new revelations about the Stanford Prison Experiment
New paper in Annual Review of Law and Social Science
Review paper examines new perspectives on Milgram paradigm
Screening of Shock Room at LSE
New publication on the ethics of prison studies
View Archive
Receive latest news via RSS